Episodes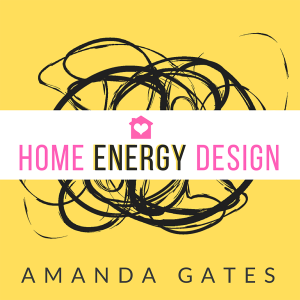 Friday Mar 19, 2021
Friday Mar 19, 2021
Today's show is inspired by my long-time friend, Rhonda. She's looking for a new career so we put together an action plan to get her exactly what she wants using powerful Feng Shui principles. But, 10 days after setting the adjustments she called me, "Amanda it's not working." And even though Rhonda and I have been down this road before I knew I'd have to talk her off the ledge. I knew she was being impatient and not seeing the bigger picture, but that doesn't make her concern any less valid. It still brings up the point, "what if my Feng Shui isn't working?" What if you've placed all these adjustments, cultivated your Chi and stuff still isn't happening? Now what?
The smallest, tiniest, and faintest change in energy will create a thunderclap of change over time. But how do you recognize it? How do you know it's Feng Shui? How do you not freak out?
Today I'll share 4 tips on what you need to do, what you need to look for, and explain how this energy stuff works. And if you want the extended cut that includes 3 extra tips, be sure to check out my Patreon page!
Website: https://gatesinteriordesign.com
Podcast iTunes: https://podcasts.apple.com/us/podcast/home-energy-design/id505550006
Podcast Stitcher: https://www.stitcher.com/show/home-energy-design
Courses: http://courses.gatesinteriordesign.com
Patreon: https://www.patreon.com/amandagatesfengshui
Online Booking: https://square.site/book/357APYEW5KWB8/amanda-gates