Episodes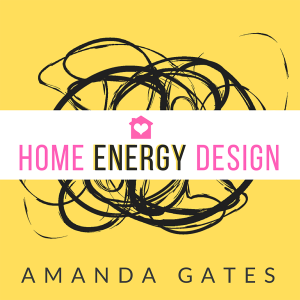 Friday Feb 04, 2022
Friday Feb 04, 2022
Today's show is all about how to get your power back via your subtle energy system. My guest, and author, Lillian So, of the SOmethod, has written an incredible book called, So empowered.
I'm thrilled that Lillian has written this book for a new generation of seekers. This is not new information. It can be found in Vedic wisdom deep in the Upanishads but because this isn't taught, it is necessary for new teachers to bring it to the forefront, and teach it for modern times.
If you're feeling frustrated, sad, overwhelmed, burnt out, or just plain mad, then this episode is for you! Learn how to tap into your power via your five layers of energy and shift.
Lillian SO's book: https://bit.ly/3s2A8ql
Website: https://gatesinteriordesign.com
Online Booking: https://square.site/book/357APYEW5KWB8/amanda-gates
Patreon: https://www.patreon.com/amandagatesfengshui
Courses: https://courses.gatesinteriordesign.com