Episodes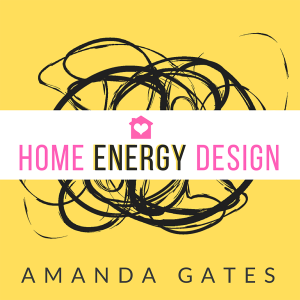 Friday Jul 08, 2022
Friday Jul 08, 2022
In the last two years, everything has been chaotic and intense! Including the real estate market. It's important to note that the energy of it all hasn't just affected the real estate market. Inventory has been at record lows, prices have skyrocketed and homeowners are getting hundreds of thousands of dollars over asking - despite buyers waiving inspections, and overlooking house flaws because they are desperate to win the deal.
Combined with mass shootings, inflation, and radically intense politics, the energy has been frantic, competitive, scary, and fierce. And It continues to be fueled by the ego. We are getting caught up in the lack of it all, the scarcity of it all and we have entered a dog-eat-dog world, of crazy!
Today I'm going to talk about why you need to clear negative energy using Feng Shui principles, and why it really matters. 
Book: https://amzn.to/3T2SK6g
Negative energy video: https://www.youtube.com/watch?v=mQyuNPNtRcA&t=9s
Website: https://gatesinteriordesign.com
Online Booking: https://square.site/book/357APYEW5KWB8/amanda-gates
Patreon: https://www.patreon.com/amandagatesfengshui
Courses: https://courses.gatesinteriordesign.com