Episodes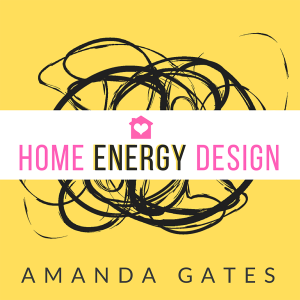 Friday Sep 09, 2022
Friday Sep 09, 2022
Back in June, I reached out to a dear friend of mine by the name of Linda Holt. I wanted to collaborate with her on my new book, Feng Shui for the Soul, and see if we couldn't do something together to tell more people about it. To my surprise, she mentioned designer and author Carrie Leskowitz and said we needed to connect. Why was I surprised? Because Carrie has written a book called Ohm for the Home. Unbeknownst to either of us, we were both writing books between 2017 and 2019 about the importance of our environments and their role in our health—she from a life coach and design perspective, me from a design and feng shui perspective.
I absolutely love this synchronistic story. She and I tapped into the other-worldly ethers and together we created books to help others find the language and tools necessary for transformation.
In today's episode, we talk about our backgrounds, the process of birthing a book, and how she and I were on a very parallel path and didn't even know the other one was doing it!
Carries website: https://www.carrieleskowitzinteriors.com
Website: https://gatesinteriordesign.com
Book: https://amzn.to/3T2SK6g
Online Booking: https://square.site/book/357APYEW5KWB8/amanda-gates
Patreon: https://www.patreon.com/amandagatesfengshui
Courses: https://courses.gatesinteriordesign.com